Myvideotalk UAE / MVT Eagles
About Us | Our Team |
MVT UAE |
Our Products |
Team Effort Int'l |
Product Video|
Studio Log in |
WebConference |
MVT Members Login |
Facebook |
Friendster|
Yahoomail |
Google |
GMA News |
MVT Global Support |
---

OUR MISSION: TO HELP PEOPLE CHANGETHEIR LIVES AND IN THE PROCESS TOUCHING MANY HEARTS AND EMPOWERING THEM TO ACHIEVE THEIR COMPELLING REASON IN A STIPULATED TIME FRAME AND MAKING THE WORLD THEY LIVE IN A BETTER PLACE....
" ...The size of your success is measured by the strength of your desire; the size of your dream; and how you handle disappointment along the way...
We go to school to learn to work hard for money. I write books and create products that teach people how to have money work hard for them.
-Robert Kiyosaki on Entrepreneurship-
Mel and Amie Gill
Entered the Direct Selling Industry in 1989, when this industry had not yet hit critical mass. At that time, they were a newly-married young couple going to college and deciding on their career paths.This ultimately became the foundation to what happened in October 2002 when they became owners of their own global Direct Selling company.
Just celebrating 20 years of full-time success in the Direct Sales Industry, Mel and Amie are passionate about this industry for what their accomplishments have created not just for themselves but for so many people across the globe.
This passion is the driving force behind our company and the future direction of growth. The company is perfectly positioned in the Direct Selling industry; with the foundation and expertise of the ownership coupled with the impeccable track record of the company, it is poised for incredible further growth.
ABOUT MyVideoTalk: We are an Internet focused company . Using proprietary and state-of-the-art software, Team Effort International stands at the leading edge of e-commerce technology. We are a multi-national company currently doing business in several leading countries in North America, Europe, South East Asia, and Australia, New Zealand with plans for further international expansion into South America, Eastern Europe, and Northern Asia.
In a short period of time since entering the UAE market, the company has experienced phenomenol growth in sales. Field representatives who have caught the early vision have had the privilege to partake in the extraordinary business opportunity offered by MyVideoTalk. Being first to market state-of-the-art technology products to the local marketplace and beyond has created a dynamic situation for all involved.
Whether you would like to benefit from these life-changing category-first products or to create a lucrative Direct Sales business, the company offers something for everyone.
Notice: MyVideoTalk has the legal rights to operate in UAE market.
CLICK HERE to View Our Licence.
---
Pls click this button to get more information about MVT business opportunity for FREE.!
If You Lost your JOB tomorrow or Your Business Fail what is your Plan-B?
You have an option and you can beat the recession! pls watch this video.



Sign-up for FREE to get more information on how to earn money using this application.
The Benefit of Having Your Own Business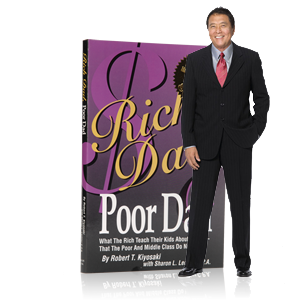 Robert Kiyosaki on Direct Selling:
Opportunity for All:
No Prior Qualifications Needed
for Success
The industry doesn't care what college you went to, how much money you make today, what race or sex you are or how good looking you are. It is truly one of the only businesses where everyday people can attain their dreams of financial freedom.
The Best Way to Get Ahead Is to Become a Business Owner
Direct selling teaches values not found in traditional business school's values such as the way to teach yourself and others how becoming business owners gives you the best chance of achieving
your financial goals. But more importantly, it put s you in charge of your own destiny.
A Strong Foundation of Financial Education and Training
A big reason I support the direct selling industry i s many companie s in the industry are really business schools for the people, rather than business schools that take smart kids and train them to become employees of the rich. The direct selling industry teaches real-life training you can use?not the theoretical business stuff you learn in school.
Building a Network of Salespeople
Duplicating One's Efforts The key to succeeding in business is learning how to sell something, not once but many times. Direct selling companies teach the fundamental skills of how to successfully duplicate your efforts by
training you to teach other like-minded people to become financially free.
A Support System to Ensure Your Success
If you stumble, and having a hard time getting started and are not having the level of success you envisioned, don't worry, you won't get fired. Direct selling companies understand quite fully that their success depends on your success. Most direct selling companies care primarily how much you a re willing to learn, to change and to grow. They encourage you to have the guts to stick it out through thick and thin while you learn to become a business owner.
Passive Income for Life?
Freedom of Money:
I saved the best for last. The beauty of direct selling is the passive income or, as I call it, freedom money, you can earn that can someday allow you to finally quit your job and devote 100 percent of your effort toward your business. Passive income is money coming in without you working for it. And just like those business owners in the" B" quadrant who can earn money without having to go to work, the same goes for the income earned from your direct selling business.So in essence, by owning your own direct selling business, you can join the "B" quadrant of business magnates like Bill Gates from Microsoft, who also has highly successful people working under him to produce income for him, whether he comes into work or not.
---

My Video Talk Technologies FZE :Simply Amazing!
MyVideoTalk is Bringing the World Closer Together
The most cutting-edge streaming video technologies on the market today. The next wave on the internet is video - with MyVideoTalk you can get ahead of this wave and profit from it.
With the full range of MyVideoTalk technologies, we are changing the way the world communicates, trains, markets, educates, and collaborates.
We offer the internet's easiest, fastest, most affordable, and feature-rich products for the mass market. Consumers and businesses across the world now have the power of technology right at their desktop.
Sample customize Video Email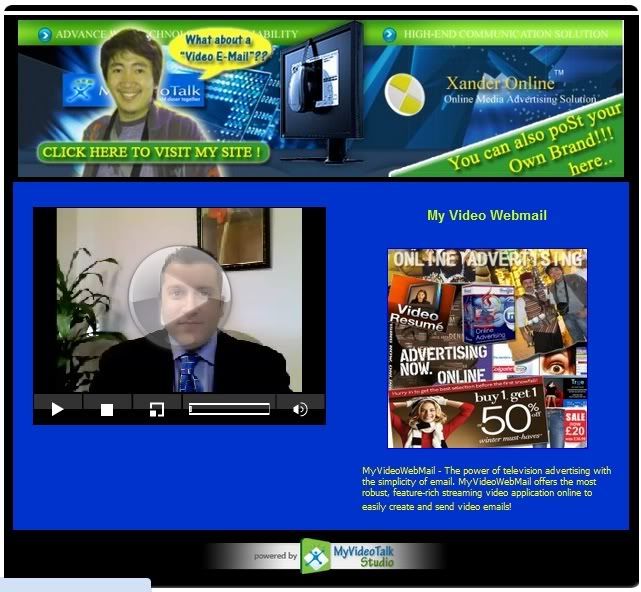 Click To Play the sample video email direct from your inbox!
Fill to Receive it directly in your own email add.
---
Click the links below for more info about MVT..
MyVideotalk A Global Business !!!

Myvideotalk Review:My talk for fast success globally!

My videotalk Asia

MVT Eagles Team UAE!
---
Myvideotalk Technologies FZE UAE :( click to view cert.)
UAE Service Licence no. 6001707
Registration no. RAKFTZA-FZE-4002634
A Member of Direct Selling Educational Institute(DSEI)
---
---
Spy Camera's/ Mobile phone watch/PDA/Communication devices/Electronics and more... Get the coolest gadgets here, Just name it and I have it for you.

---
Learn Web Designing Now!
Use the simplicity of HTML coding for building your own website design. Take the tutorials by clicking the W3schools logo
---
Have this powerful technology on your desktop and be part of this excellent Global Business Opportunity : Contact Me: alex @ +971557621692
Please Sign Up here for Any Inquiries Regarding MyVideotalk Products and Business Opportunity.
or visit my facebook account by clicking
HERE!...
Click the Icons to Visit your Favorite Sites
---
Website Views